In concert with Global Android Dev Camp 2012, BostonGTUG organized a local Android Hackathon.  It was a really cool weekend with about 70 hackers arriving on Saturday and 40 returning on Sunday. We had 14 teams submit working apps in the competition for bragging rights and an Asus Transformer Prime tablet.

Thanks to Nitesh Banta General Catalyst Partners, Dave Gruber of Black Duck Software and Mark Ranouf of Google for their sponsorship of this great event.
Special thanks to to Karen Donoghue of Humanlogic an experienced UX designer and agile project manager who helped teams think through the design and a plan to complete a working App in a weekend and Andrew Smith of appMobi who presented and helped people use the appMobi XDK platform to build apps. And thanks to Denis Krasnitskiy, Jinn Kim and Luke Hutchison for helping developers get started and work through development challenges.  (Luke's getting started instructions are here.)   Thanks are also due to the other Boston-based user groups who contributed or helped publicize the event, including Jinn Kimm of Boston Android, Michael Latulippe of Boston Software Engineers, and others. 
The winning apps were selected by vote by the attendees.  A complete list of projects is available on the project list page.  Here are a few screenshots.
Third place went to Transit Widget, an app that keeps track of the departure time of your bus or train on Android's lock screen by James Synge, John Roepke, Ryan Carey and David Krikorian.
Second place went to a beautifuly polished app designed to navigate through the food and many different beers of the Cambridge Brewing by Jim George, Nirvana Tikku.
First place went to a game app Captain Aye-Aye that utilized Brass Monkey's Android game controller by Jeff Sylvan, David Rose, and Lance Perry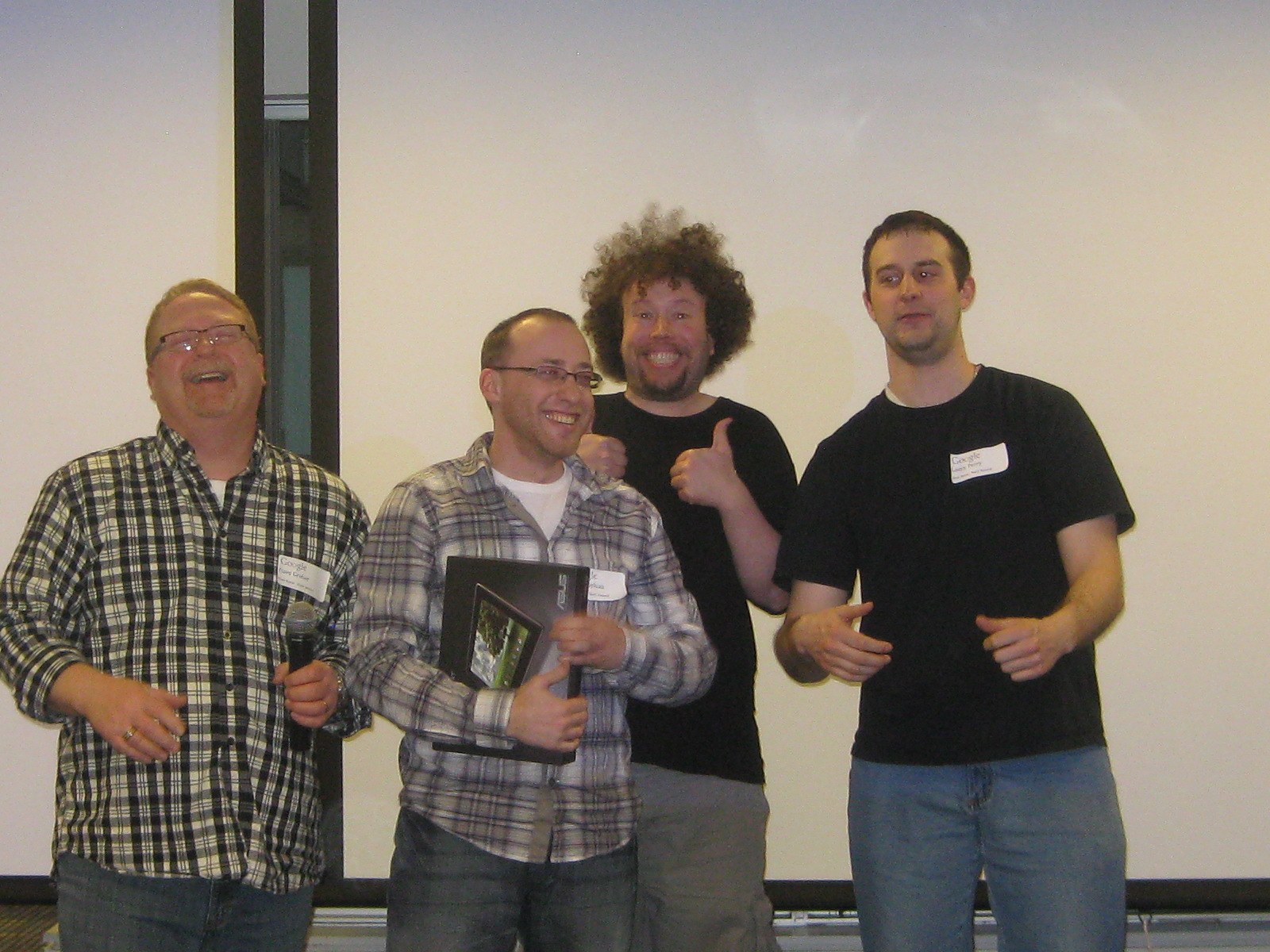 left to right - David Gruber Black Duck Software with first place developers Jeff Sylvan, David Rose and Lance Perry
Honerable mention goes to Eric Kelly for his very polished port of the "Let Me Google That" website to android so that when someone asks you a question that they should have googled, you can use the NFC feature of android to transfer the search operation and results from your phone to your lazy friend's phone.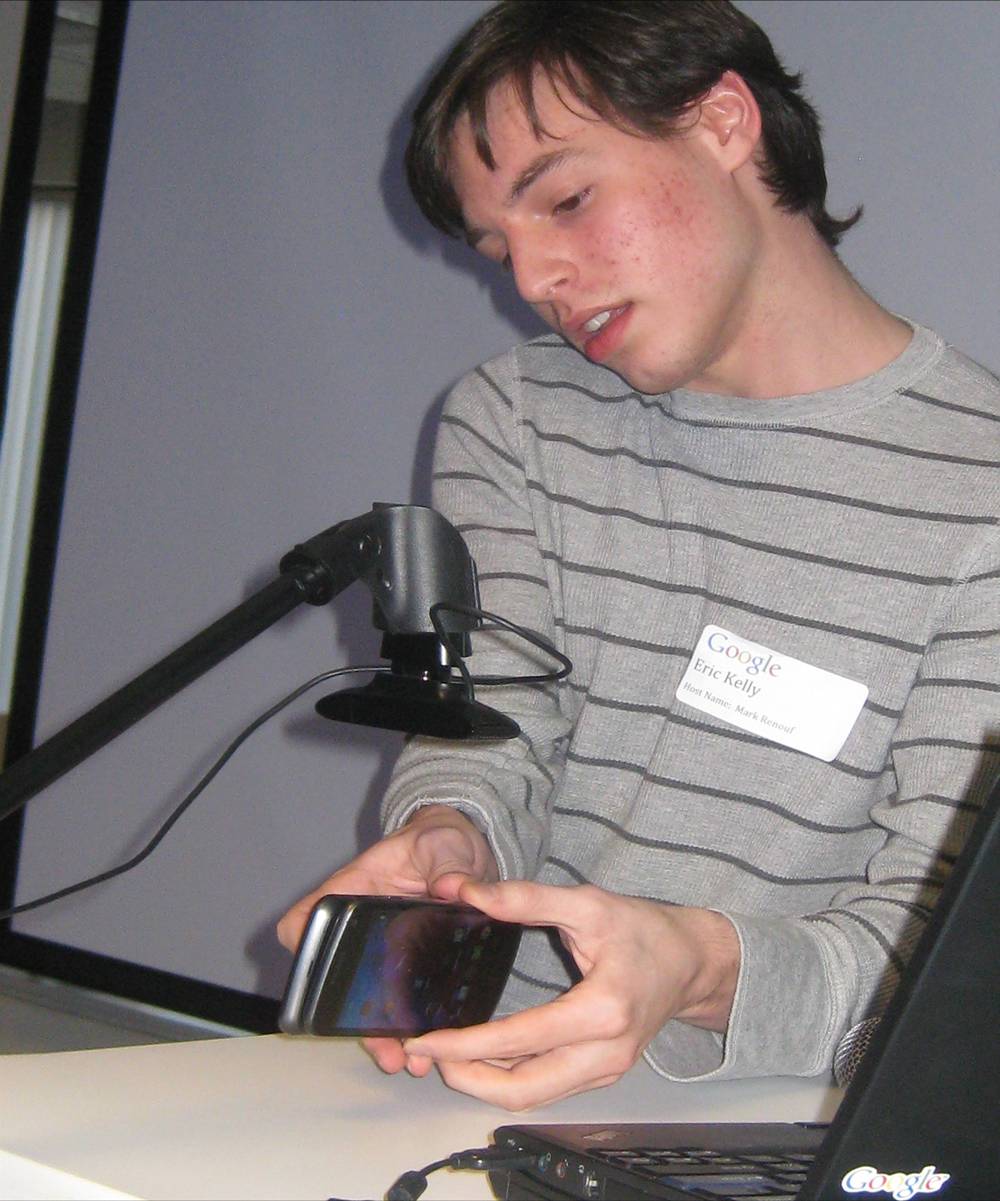 Eric Kelly demonstrating his Android NFC feature with his app.
Very cool people and great weekend.  Thanks to everyone involved.